Joined

Feb 7, 2008
Messages

4,372
Location
Hi all
I realised after a conversation with DannyC that I really need to know exactly where all my steering components will go before I commit to cutting steel , it is the one aspect of the build that can't really be diverted around frame parts that are in the way etc etc etc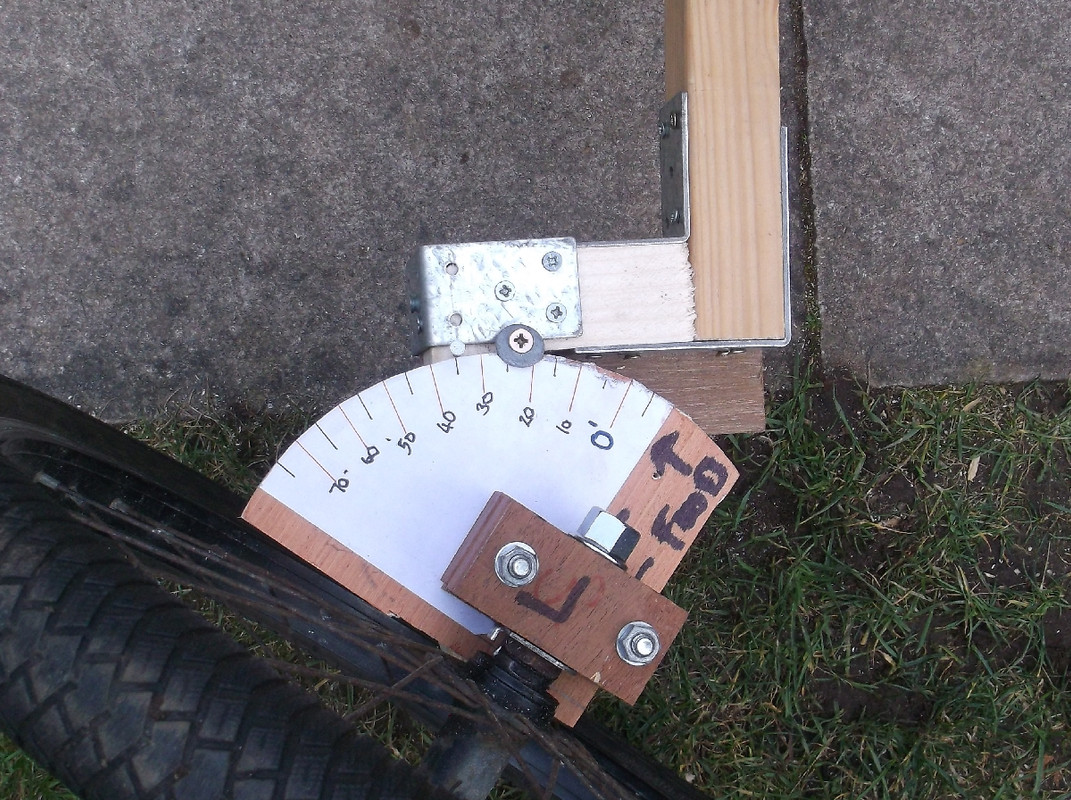 This needs converting into a kingpin !
The kingpin can only really go in one place as can the steering control rods and some sort of joining bell crank.
So first up a scale drawing showing the cross beam and 1/2 wheel and rough position of kingpin [ I got the ground clearance wrong it needs to be 5" ]
The drawing assumes the kingpin is built along Brads lines from a head tube and has a tube [ not shown ] at the top for the axle to go through this replaces Brads tab solution.
First up it is obvious the kingpin is inverted compare to any of Brads designs this brings 2 problems:-
a) it will have to be inserted from the top and so rely on the normal head tube [non]locknut to hold it
b) the steering control somehow needs fastening at the bottom , ideally positively and yet still be able to be withdrawn upwards.
Just engineering problems , there will be solutions out there ?
Paul