Joined

Dec 29, 2016
Messages

274
Location
I know some off us got intrigued by Evolutions claim of sawing metal with there mitre saw.
But the reality was that the cutting surface was rough and you were splattered with hot metal shavings during the cut.
That's what happened to me anyway.
A year ago my first blade was worn and I replaced them with a cheap alternative sold in the uk under the name saxton blades.
Saxtons blades has more teeth, I bought a dual pack with 40 or 80 teeth, and they are brilliant on wood, supper clean cut.
Today I decided to try the 40 teeth blade on steel for the first time, needed a 15deg cut, and the result was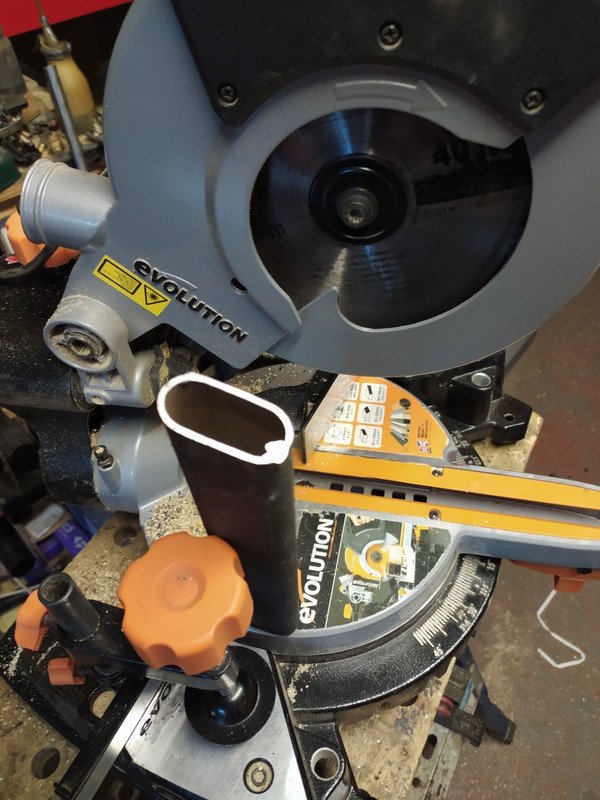 perfect... a few flying shaves, but hundred times better than with the original blade,
I will keep using this on steel, to see how long it last. The original didn't last long at all.
Maybe I should test the 80teeth blade?