Joined

Feb 7, 2008
Messages

4,185
Location
Hi all
The Finnish forum has a couple of interesting delta trikes not seen anywhere else ? they call them 2T3 for 2 tracks 3 wheels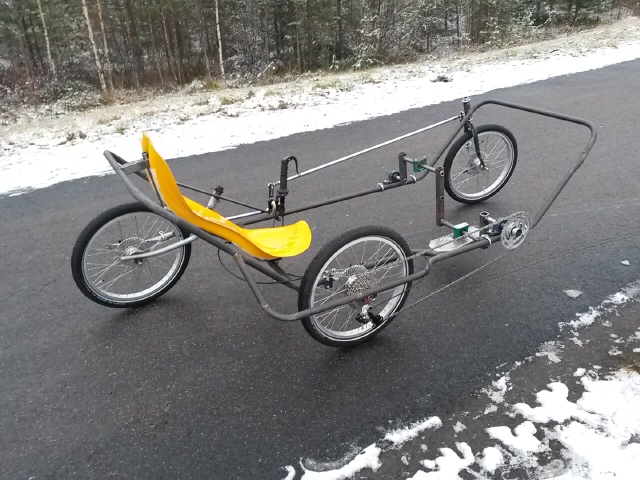 this one ended up with a body
So the idea is the trike only has 2 tracks , must make it easier to find a path on snow covered roads ?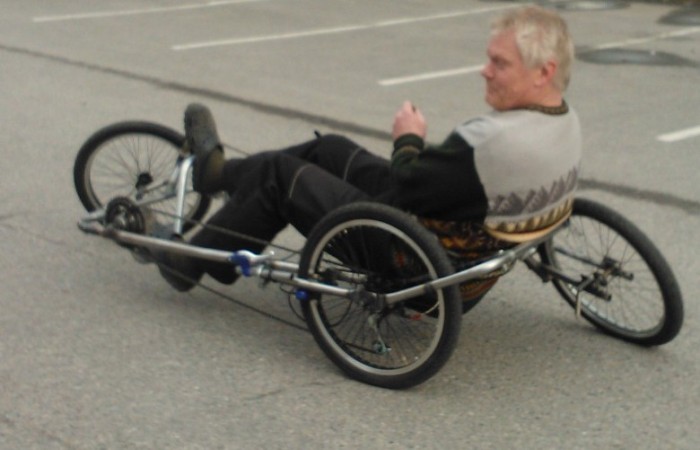 A lower version , interesting as they steer both the wheels on one side !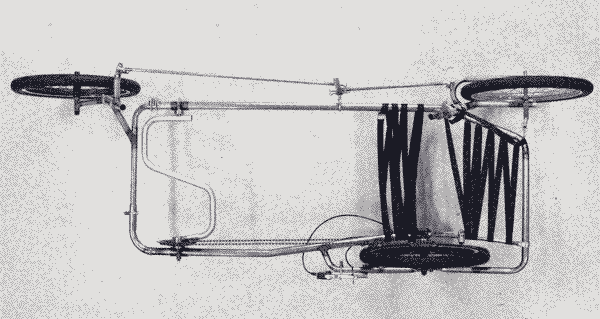 The top version did acquire a steering damper during development.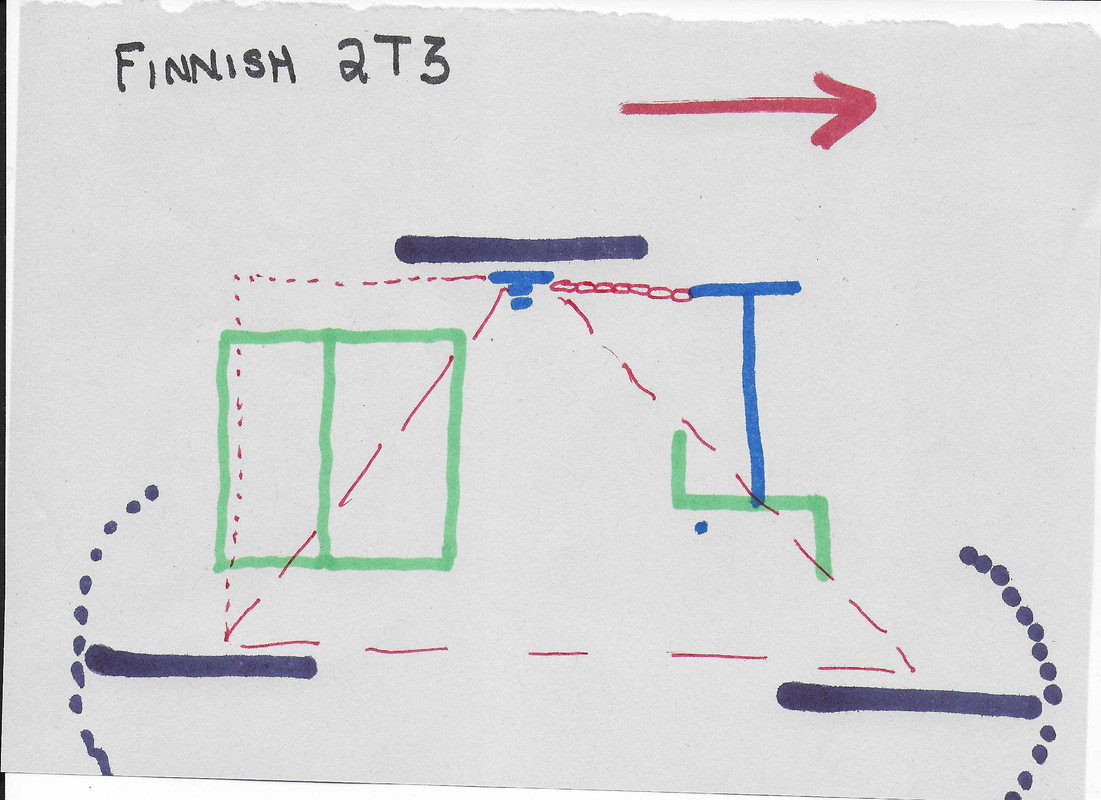 drawing wrong way around and I have draw the single wheel in middle rather than nearer seat.
However where is the trike stability triangle [ red dashed line ? ] does not look right ? or does it follow red dotted line instead ?
It almost looks like you are sat alongside a 2 wheel recumbent with the wheel on a side car on the other side ?
Does it really need rear wheel steering ? if not it would be easy to drive both rear[ish] wheels ?
Also then it could be built with 3 x 20" suspension forks and be fully suspended ?
Just curious before I start cutting metal for my delta [ in my head [ there are Python things to attend to first
]]
Paul