Joined

Jul 7, 2020
Messages

107
Location
Hi everyone, new to the forum and bike building in general, although I've been building stuff (either with my hands or on a computer) since I was a kid (a long time ago). I decided to build a Warrior because I like the look, it seems reasonably straight-forward, and I have enough money available that I don't have to use junker parts for the most part.
I'm using 14 guage square tubing, since I currently weight a bit over 300. I've ordered most of the parts, and received some of them, still waiting for the rest. I've started welding the frame, and I'm working on the steering parts right now. Since my real job is doing software development, and I build robots as a hobby, I'm very interested in building some kind of a simple dashboard with a small display showing interesting things. I might just end up writing an app for my phone instead, we'll see what happens.
Here's the back forks, welded...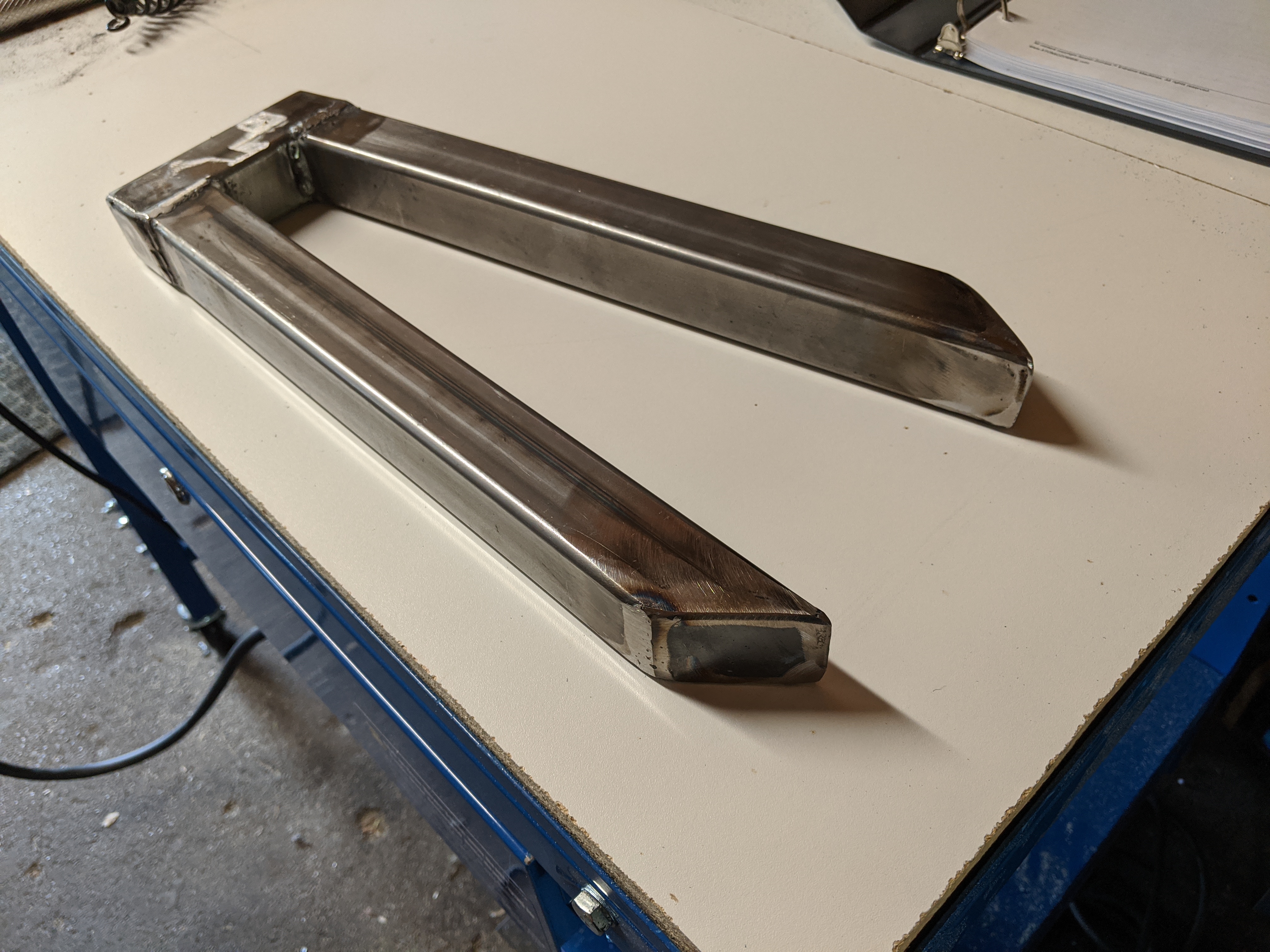 Next up is setting up to weld the seat tube: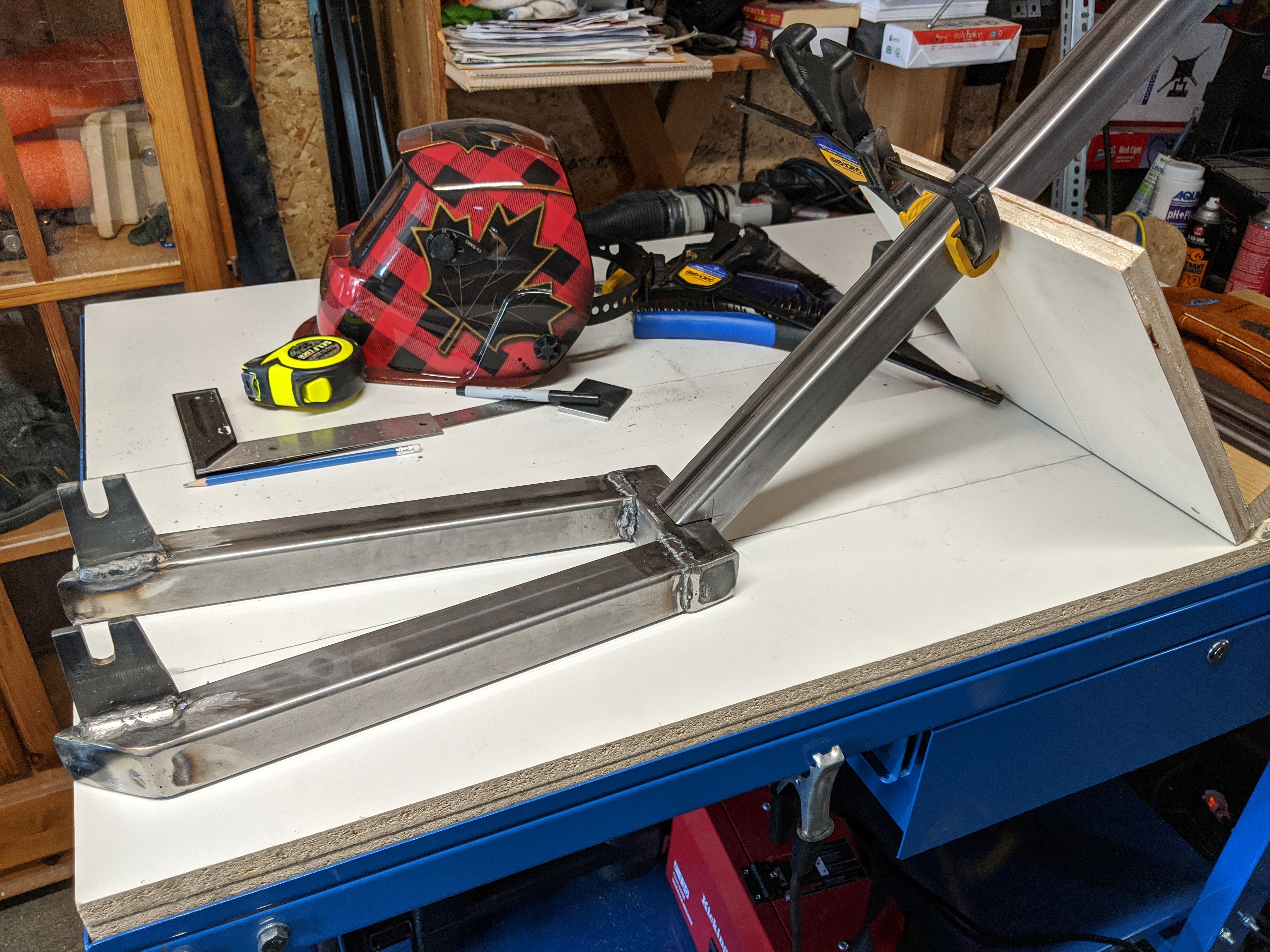 Seat tube and a bit more welded: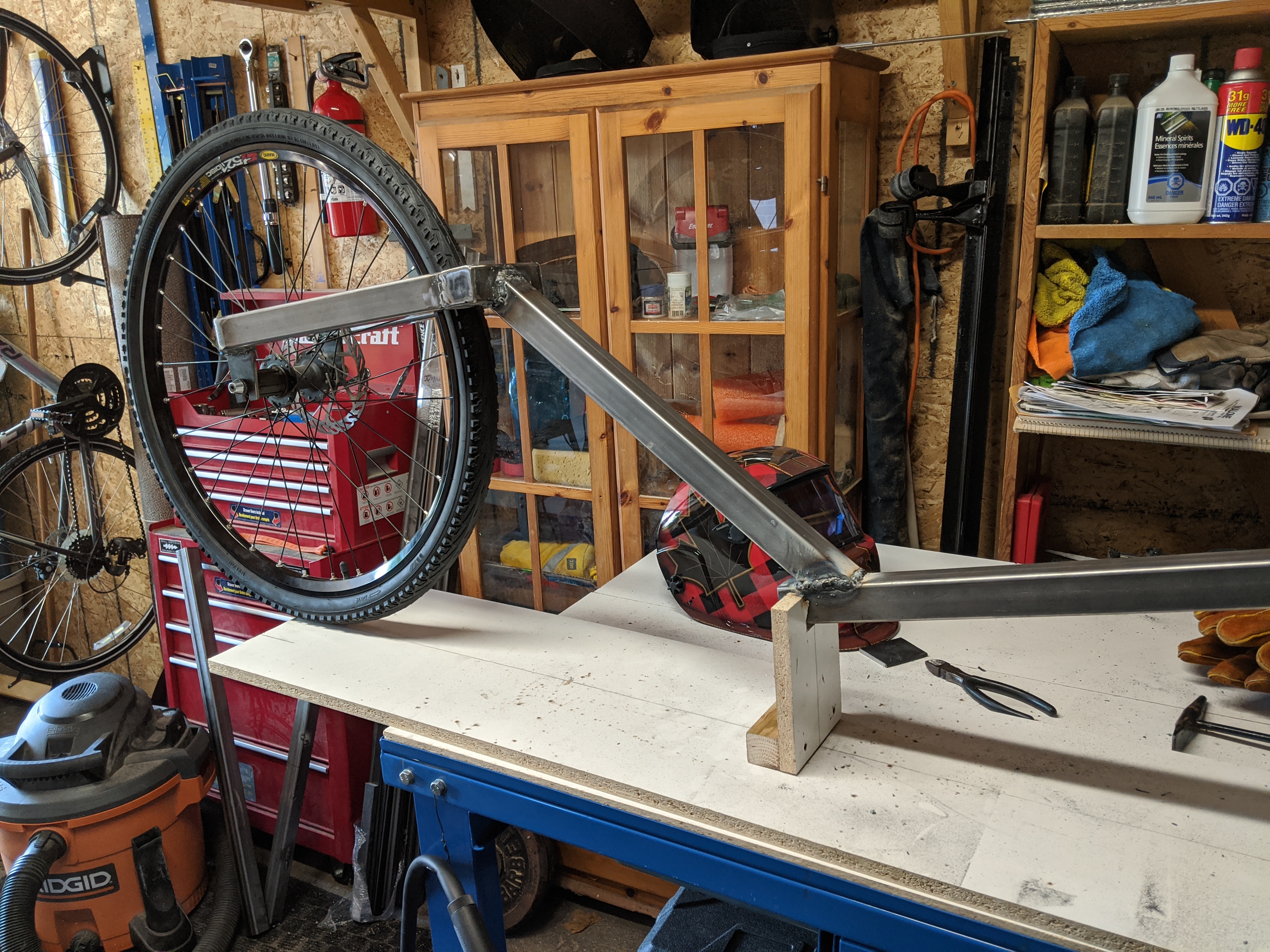 Frame with back tire installed: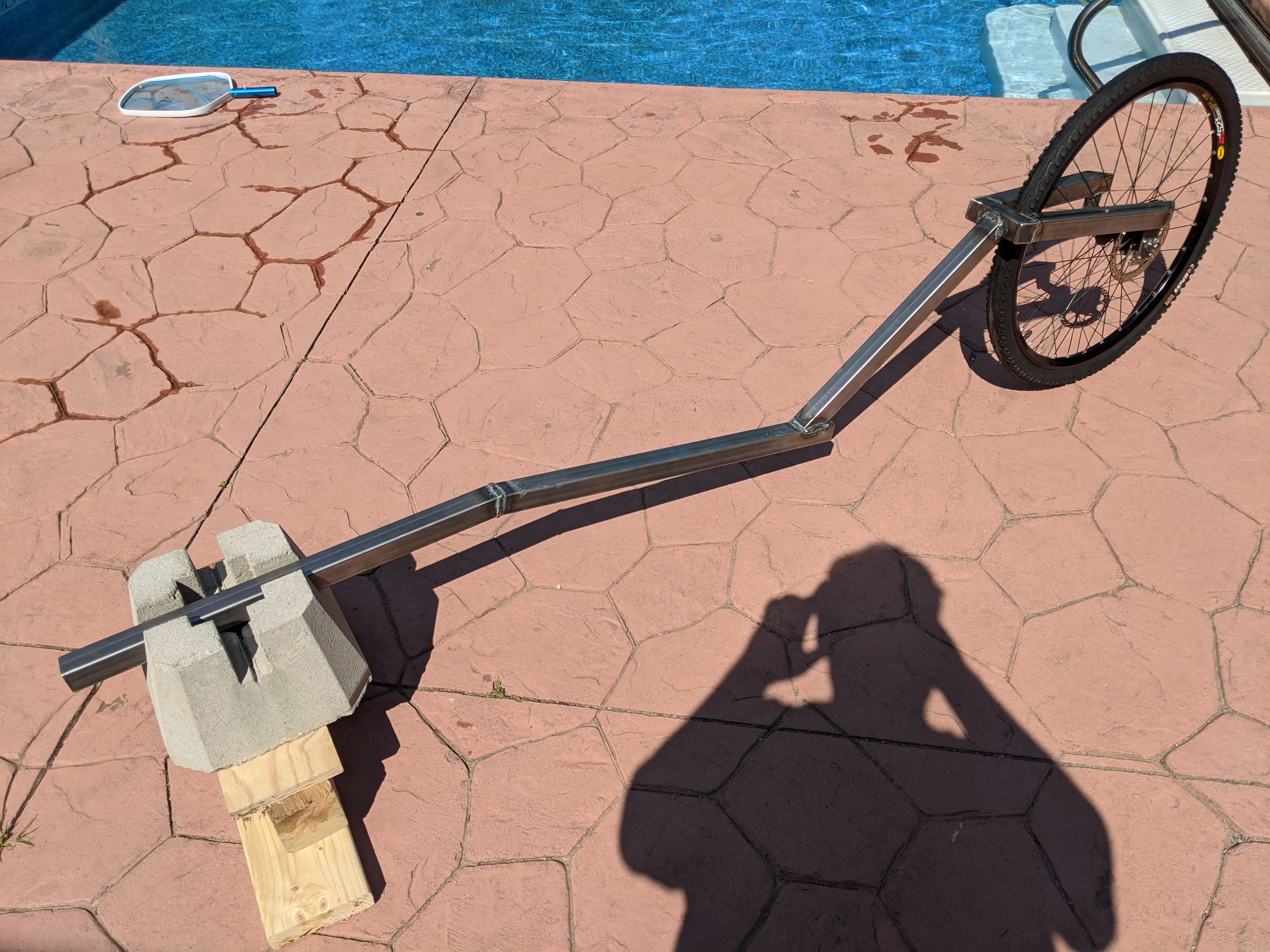 Misc. steering parts, including a crazy-big (and yes, its heavy too) M20 bolt: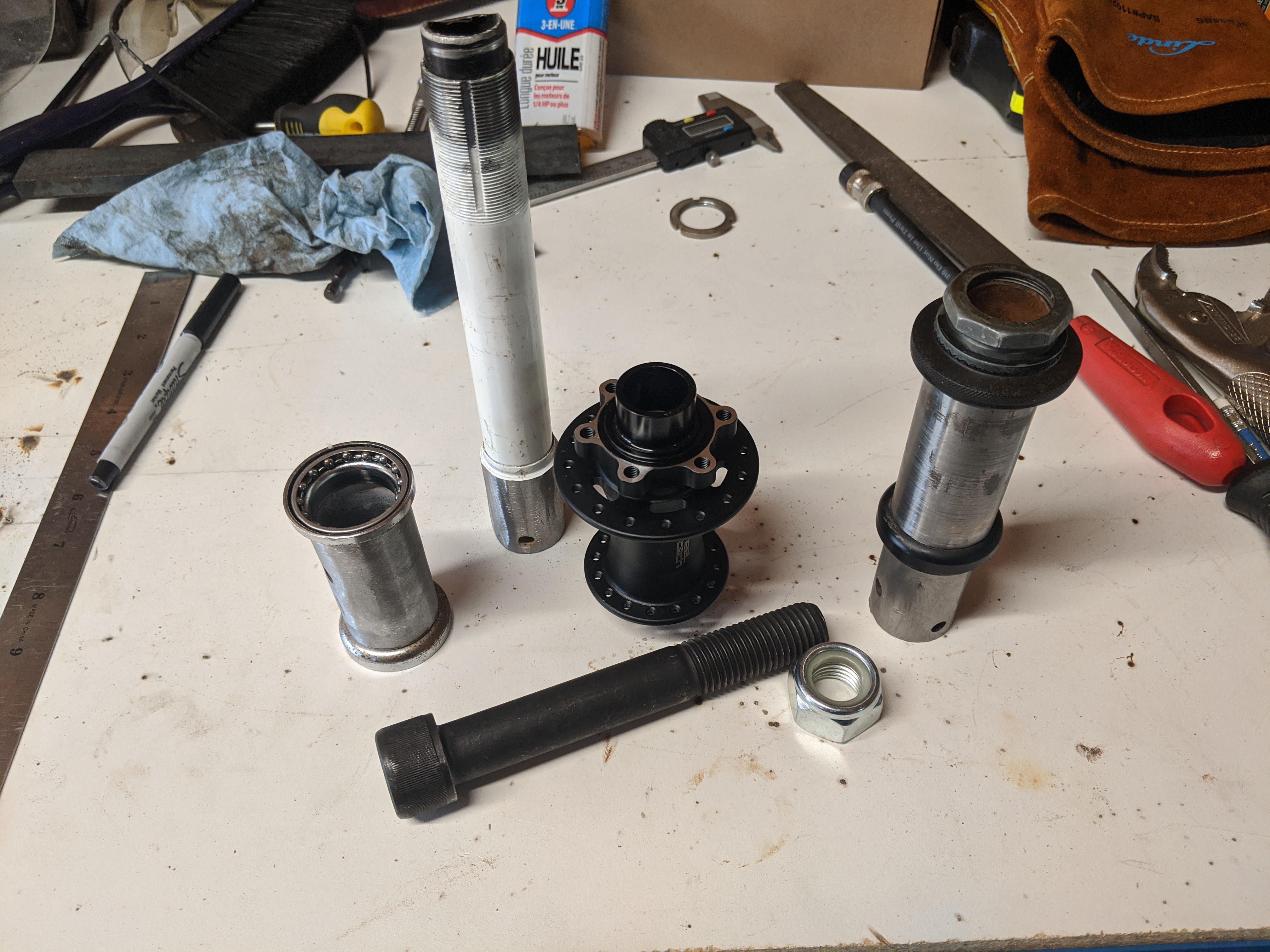 I'll continue to update as I go, hopefully I'll have it more or less usable in a month or two.