Joined

Jul 7, 2020
Messages

107
Location
I'm really happy with how the seat back has turned out. I found the stock "attach the seat back to the frame tube" to be quite uncomfortable, and this (with about 5" less recline) is much more comfortable for me.
I'm working on what I can for the front end systems while I wait for my 32-hole 20" rims to arrive.
Here's one of my axle bolts, along with a couple drilled (20 mm bit) axle holder things. I find it much easier to drill the hole in the end of the bar, and then cut it to length. Gives you a nice lever arm while drilling on the drill press.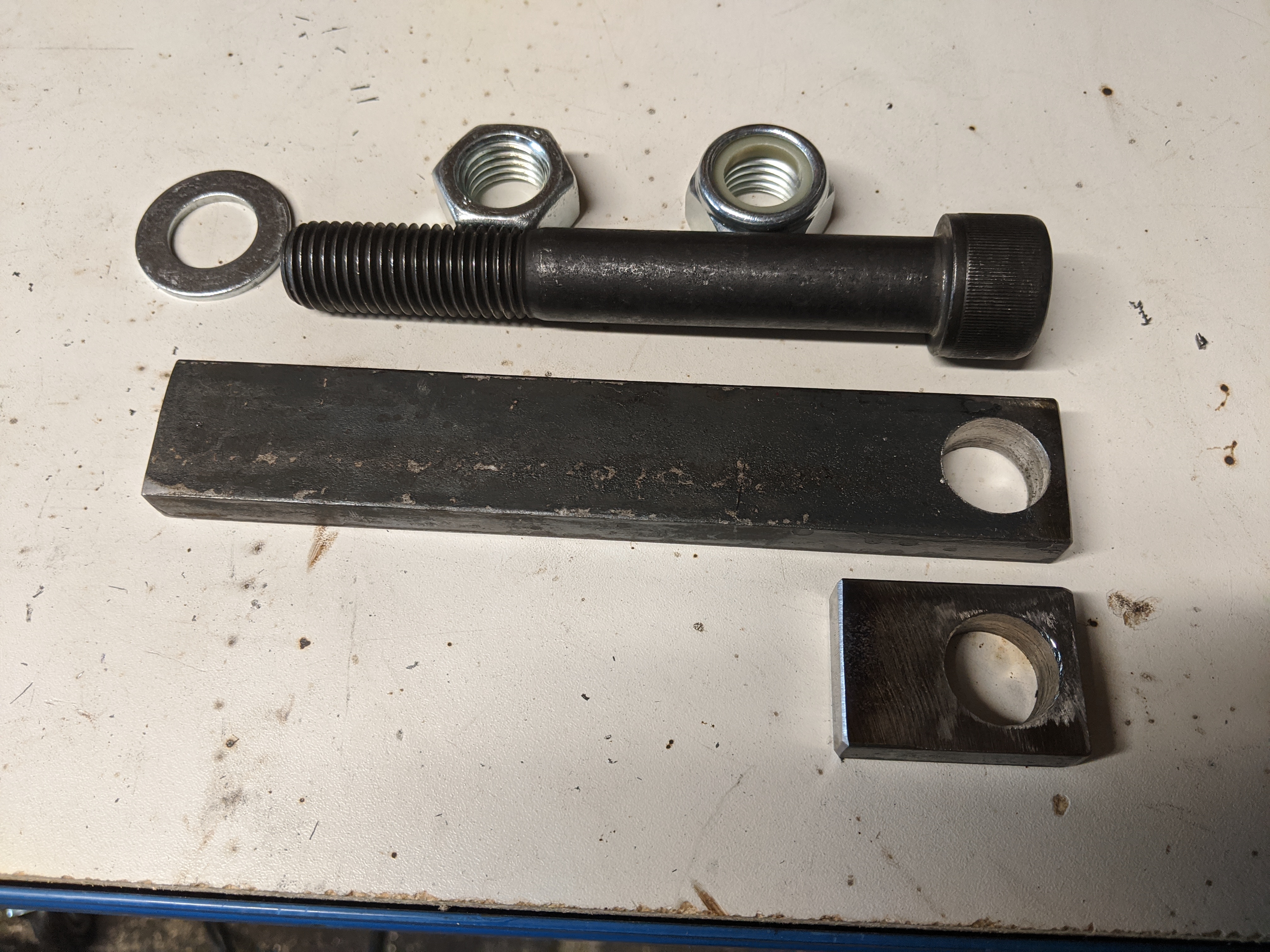 Here's a pic of one of the hubs, with the axle bolt, and the afore-mentioned drilled plates: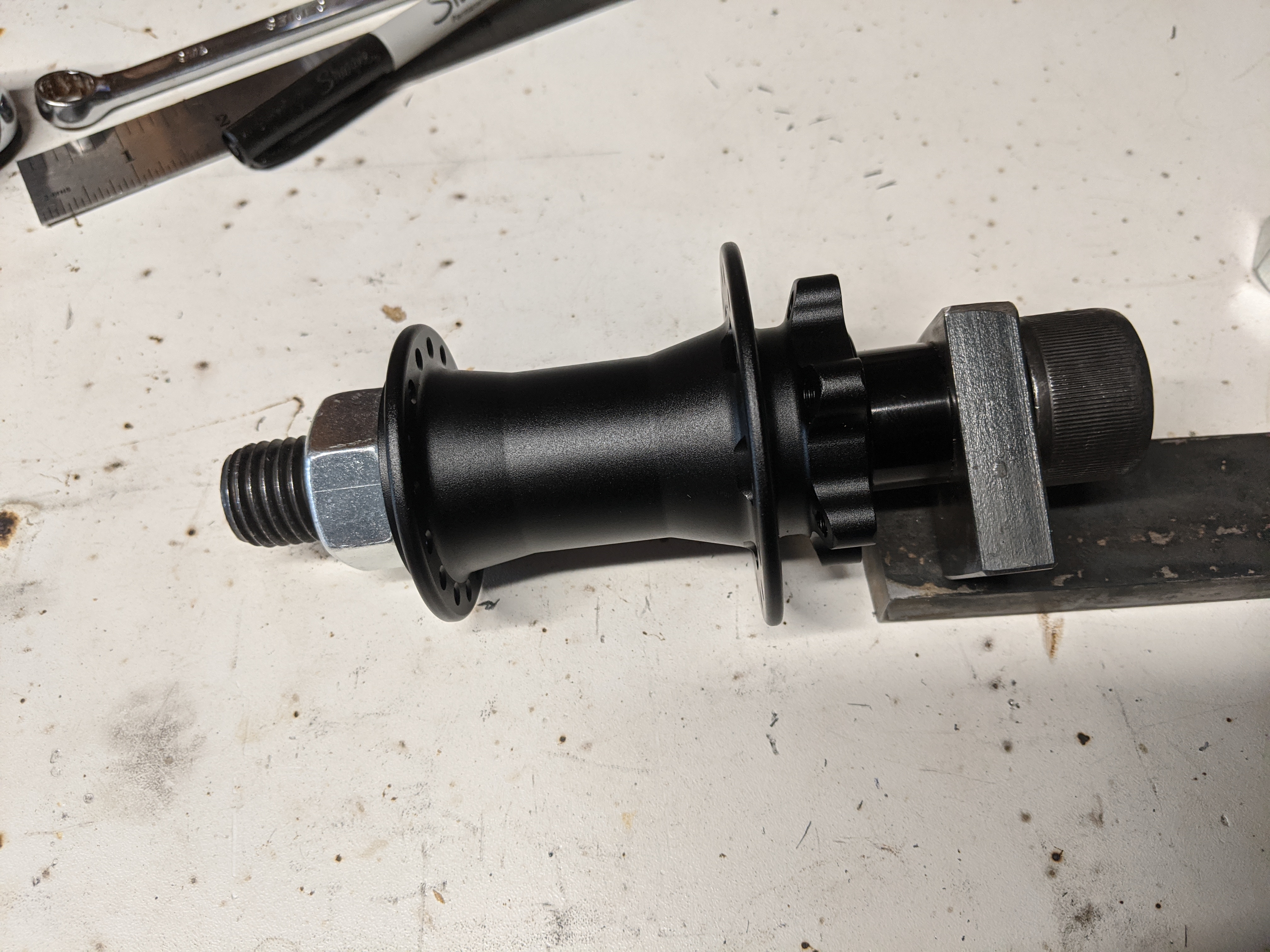 And finally, the (mostly) finished parts-with-no-name (still want to grind the ends round):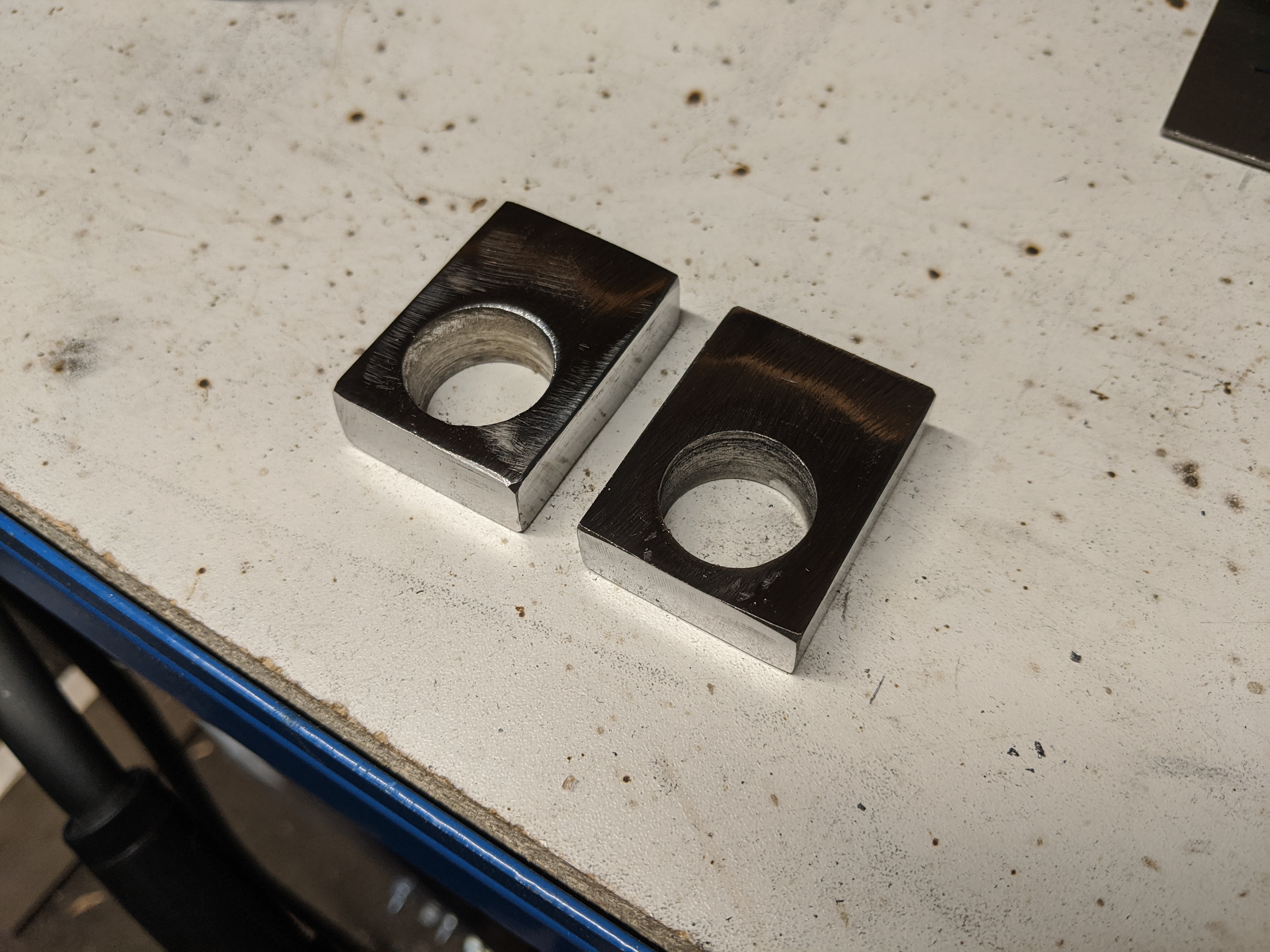 Things will be slowing down a little now, while I'm waiting for parts. The rims are coming from China, and the crank group was just reordered (also from China, different vendor this time), since the first order was cancelled from their side because they didn't bother shipping the parts within the specified time window.
Once I get the rims, I can lace them to the hubs, and do most of the non-pedal related front end work.
I'm working on the front end booms right now, and I'll also start working on the steering system, although there's only so far you can go without having the front wheels and tires.