Joined

Feb 7, 2008
Messages

4,185
Location
Hi all
Could this work on a recumbent trike ?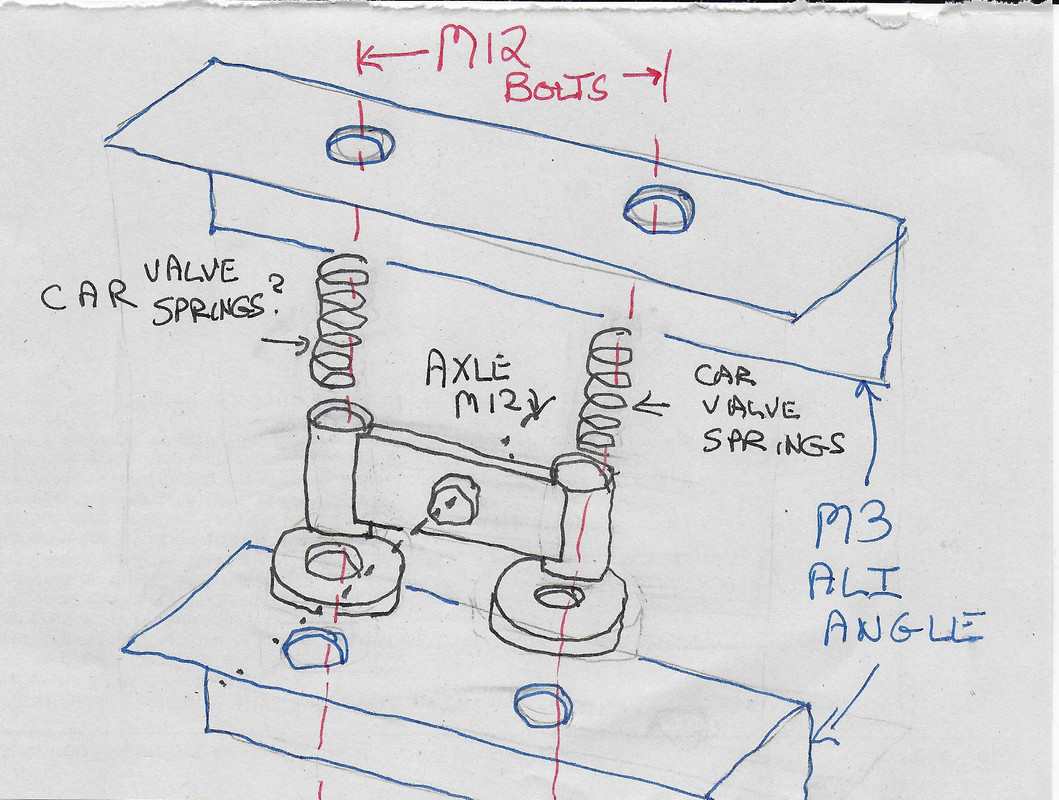 So the sliding part is 2 precision i/d tubes welded to a piece of rectangular tubing with a axle hole in it that slides on the unthreaded portion of a M12 bolt.
At the bottom are a pair of thick rubber washers and above 2 or 4 car valve springs to provide the suspension.
It is attached by a pair of right angled aluminum plates to a flat surface i.e plywood sides of a delta velomobile.
If it could be made to work it has several [ percived [ by me ]] advantages over a standard Mcpherson suspension as it does not need a strong top mounting , and is neatly completely inside the wheel arch.
I suspect it will be hard to weld the parts with enough precision and will need to be shrouded from road dirt ?
Paul